A facsimile is a copy or reproduction of a document of historical value.
A high-quality facsimile differs from other forms of reproduction not only in its content, shape and coloration but also in its conservation. Discolorations caused by age, traces of usage and damages are also remade.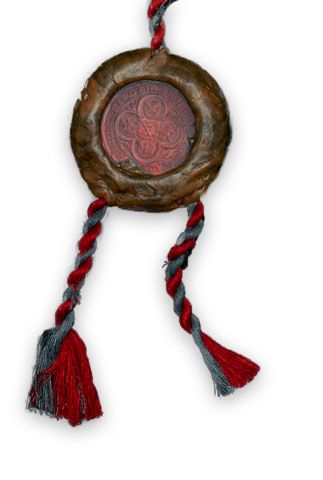 FIELDS OF APPLICATION
Original documents are often too valuable or sensitive to be exhibited. Sometimes they got lost over the years and do not exist any more. In such cases facsimiles offer the opportunity to allow the public and scientific research access to these historical documents.
IN MUSEUMS AND EXHIBITIONS
when the climatic and conservational conditions for a presentation of original documents are not adequate and their improvement exceeds the available budget
when the necessary original documents needed for a presentation are lent or not available because of conservational reasons
when the original is lost and there is only an illustration available
when the safety of the documents cannot be guaranteed, for instance at traveling exhibitions
IN COMPANIES
when documents and papers from public or private archives are needed for the presentation of a long-standing company tradition and their permanent lending is impossible
when the originals of valuable and unique documents are safely stored and protected in the company but should be permanently exhibited in a special room belonging to the company ( at low expense)
FOR PRIVATE PURPOSES
when you found some important historical documents regarding your family in archives while searching for your family tradition and you would like to offer to give up these ones to other family members
when you are descended from a wealthy noble lineage and would like to present the document verifying your nobility but do not possess the original
when manuscripts of your ancestors are stored in public archives and you would like to present them also in your personal sphere
Facsimilation of documents and papers as single sheets or sewings on the basis of digital prints
Reproduction of all original and authentic characteristics as folds, discolorations caused by age and stains and chips like holes etc.
Reproduction of seals in bees wax, sealing wax or lead seal
Reproduction of cords, ribbons , seal tins etc
Precondition is a digital pattern of the original in high resolution with exact measurements as well as a detailed description of the material and specific characteristics.
For a high color authenticity color coordination with the original or one of the client´s prefered color swatch is needed.
As a prerequisite for the estimate the client´s demands on the facsilmile should be expressed after previous consultation.
Albrechtsburg Meißen
Burg Eltz
Bürgerverein Konradsreuth e. V.
Erzdiözese München
Festung Königstein
Landesamt für Archäologie Sachsen
Museum Burg Schönfels
Museumsverein Gemünden (Wohra) e. V.
Sächsisches Staatsarchiv Chemnitz
St. Gotthardkirchgemeinde Brandenburg an der Havel
smac – Staatliches Museum für Archäologie Chemnitz
Schloss Colditz
Schloss Nossen
Schloss Pillnitz
Schloss Weesenstein
Stadtarchiv Bochum
Stadtarchiv Chemnitz
Stadtarchiv Dresden
Stadtmuseum Meißen
Stadtverwaltung Kamenz
Stiftung Deutsches Hygiene-Museum
Einhart Grotegut
Alte Meißner Landstraße 67 01157 Dresden
Telefon: +49 (0)351 422 33 01
Telefax: +49 (0)351 422 33 02
E-Mail: grotegut.e@web.de